Watch Dances with Wolves
---
"Inside everyone is a frontier waiting to be discovered."
Dances with Wolves is a historical drama that follows the life of the main character, John Dunbar, after the Civil War. After a near-suicidal run at the Confederate front lines, Dunbar is awarded for bravery and offered a post anywhere he'd like. He chooses to go far to the west, so he can see the last of the wild western frontier before it disappears.
Dunbar arrives at his post and finds it dilapidated. He begins to repair the building and work on making it habitable. As he works, he also comes to know his new neighbors, a group of Sioux Native Americans. At first, Dunbar and the Sioux are wary of each other. However, as they each begin to learn more about the other's culture, they become friends. In addition, he also meets a young American woman, Kicking Bird, who was raised by the Sioux. As she teaches him the ways of the Sioux, the two become closer. Dunbar soon finds himself becoming more involved with the Sioux, until he nearly feels like he is one of them. Soon, however, the worlds of the Sioux and the Americans clash, and Dunbar must choose which side he's on.
|
1990
|
3 hr 1 min
|

/

10
Cast

Studio

Director

Kevin Costner

Language

English
More Like Dances with Wolves
Dances with Wolves News
Future Film News: Kevin Costner Confirmed as Pa Kent in New 'Superman' Flick
March 18, 2011 @ 1:40 pm PST
|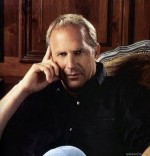 As we reported a few weeks ago, rumors have been rampant about Kevin Costner being cast for a role in the latest Superman installment "Superman: Man of Steel," though little was known about which role he would land.
Now we know the "Field of Dreams" star will be returning to his rural roots.
The Hollywood Reporter confirmed Costner has signed on to play Superman's adoptive father.
Read More


Watch Dances with Wolves Trailer

Dances With Wolves - Official Trailer [HD]
|
2:34

Watch Dances with Wolves Online - Watch online anytime anywhere: Stream, Buy, Rent
Dances with Wolves is currently available to watch and stream, buy, rent on demand at Google Play, iTunes online.