Watch Drive
---
"There are no clean getaways."
Drive is a film that is shocking, romantic, violent and touching all at the same time. The movie focuses on the driver, played by Academy Award-nominee Ryan Gosling, whose name is never mentioned. The driver works at a garage fixing cars for his friend Shannon, played by Bryan Cranston. In addition, because the driver's skills with a car are so phenomenal, Shannon also helps to set the driver up with Hollywood stunt work. On the surface, the driver's life seems exciting but normal.
The driver has a secret, however. Once in a while he acts as a professional get-away driver for robbers. He will work for anyone who contacts him as long as they follow his rules. His speed and driving skills ensure that his clients always get away from the scene of their crime.
When the driver meets his neighbor Irene, played by Carey Mulligan, and her young son Benicio, he quickly realizes that his focus in life has shifted. He is very attracted to Irene and enjoys spending time with Benicio. In addition, neither Benicio nor Irene seems to care about the driver's quiet ways and small quirks. Soon the three have formed a close friendship.
Everything changes when Irene's husband returns from prison. The perfect world Irene and Benicio formed with the driver comes crashing down, and the driver is left on the outskirts of their family. The driver, however, hopes to simply remain a friend.
The driver's friendship with the family is put to the test when he discovers that Irene's husband is involved with some unsavory people who are blackmailing him into robbing a pawn shop. In order to protect Irene and Benicio, the driver agrees to help in the pawn shop robbery. However, things quickly go wrong in every way possible. Soon the driver finds himself entangled in a web of intrigue and lies and must find a way to save both himself and Irene.
|
2011
|
1 hr 35 min
|

/

10
Cast

Studio

Director

Nicolas Winding Refn

Language

English
Drive News
Here's Ryan Gosling, Age 11, Dancing in Hammer Pants
March 11, 2015 @ 4:04 pm PST
|
Read More

'50 Shades' of... What??
September 21, 2012 @ 9:11 pm PST
|
Read More

Ryan Gosling Joins Movie Forces With Dr. Who... Happy Valentine's Day.
February 07, 2013 @ 5:47 pm PST
|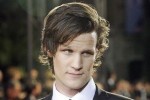 Matt Smith is cast in the lead for the Ryan Gosling-directed "How To Catch a Monster," which also stars Christina Hendricks and Eva Mendes, and is set to film in Detroit.
Read More

Who is the Number 1 Choice to Play Christian in the '50 Shades of Grey' adaptation?
September 07, 2012 @ 8:11 am PST
|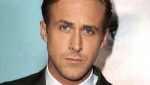 Niall Leonard, the husband of "50 Shade of Grey" author E.L. James, drops a hint about who is top of the list to step in to play Christian Grey.
Read More


Watch Drive Trailer

Movie Trailer (2011) HD|2:31

Watch Drive Online - Watch online anytime anywhere: Stream, Download, Buy, Rent
Drive is currently available to watch free on Vudu Free and stream, download, buy, rent on demand at Amazon, Vudu, Google Play, FandangoNow, YouTube VOD, iTunes online.